To extend the value of the Gridwise app beyond our core set of features, Marketplace provides you with curated content, offers, and additional driver benefits.
Offers
Find new opportunities to earn more! Browse through a list of special Offers presented by Gridwise and our partners, custom curated for Gridwise users.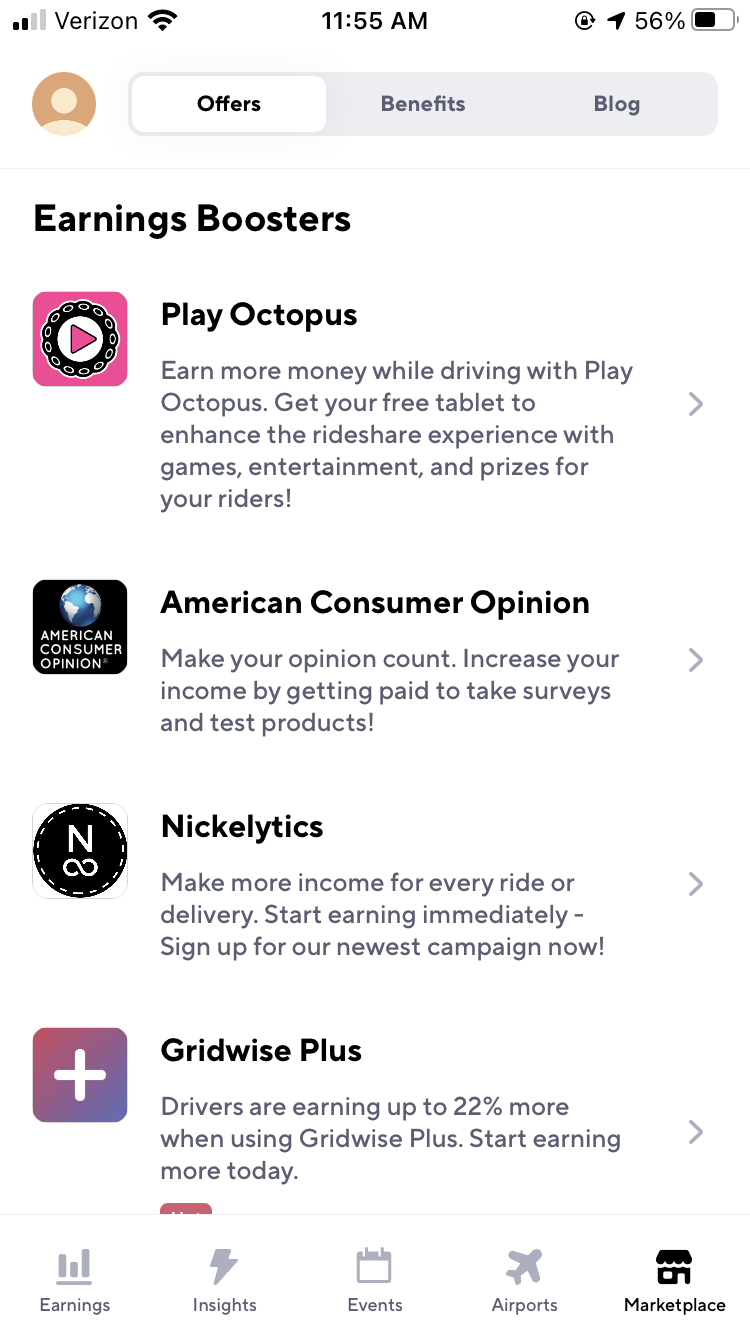 Benefits
Sign up for exclusive Benefits, an exclusive suite of resources for Gridwise users. Only available in the Gridwise app. Designed to help you with various aspects of your business and personal life including Income protection, gas saving, rental services and much more.
Filter through options such as:
Discounts
Dollar Benefits
Finance
Insurance
Legal Help
Phone
Vehicle
Wellness
Gridwise Plus users enjoy additional savings and perks on select benefits.
Just tap on the card to learn more and enroll!
Blog
Catch up on the latest articles, announcement and tips curated to drivers in our Blog.