Set alerts to notify you each time your linked services are updated. There are two ways to customize your alert settings.
You can set your alert preferences within the services page under your Gridwise profile.
Start by tapping on your profile picture located in the top left corner
Find and tap on the service you'd like a notification for
Scroll down to the Settings section
Toggle On or Off account sync alerts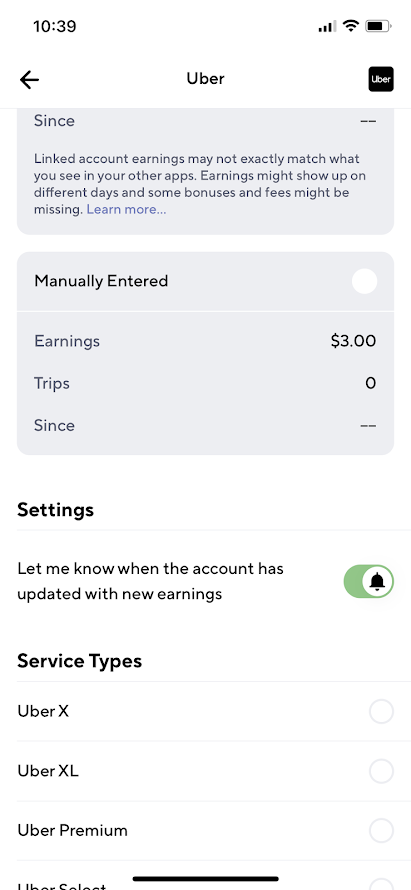 You can also set your account sync earnings alerts within the Gridwise settings menu.
Click on your profile picture in the top left corner
Click on the setting gear in the top right corner
Tap on Alerts
Scroll down to Earnings section.
Tap on Earnings Sync Alerts.
Toggle On or Off your alerts per service