Spend less time waiting at the airport! Don't get stuck waiting in a massive queue. With Gridwise, you'll always know whether it's worth it to wait at the airport.
Navigate to the airports tab
Based on your market see the nearest airports with the next arrival peak
Click on the airport name to view both the number of passengers arriving at the next peak and see the next 4 hours* (Gridwise Plus users see 24 hour flight data)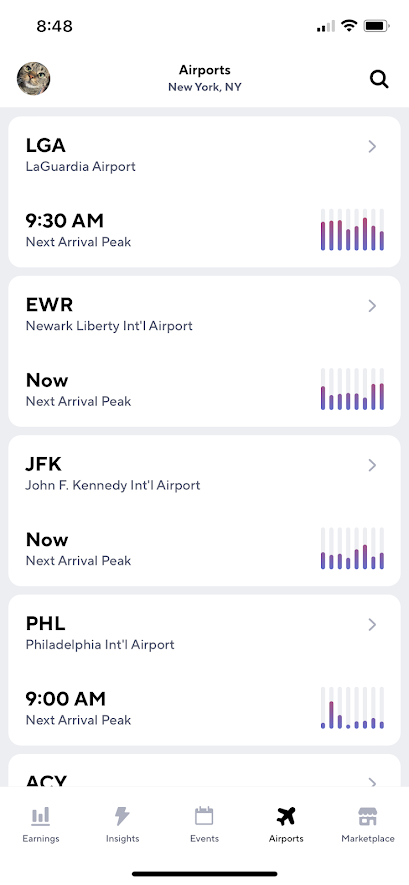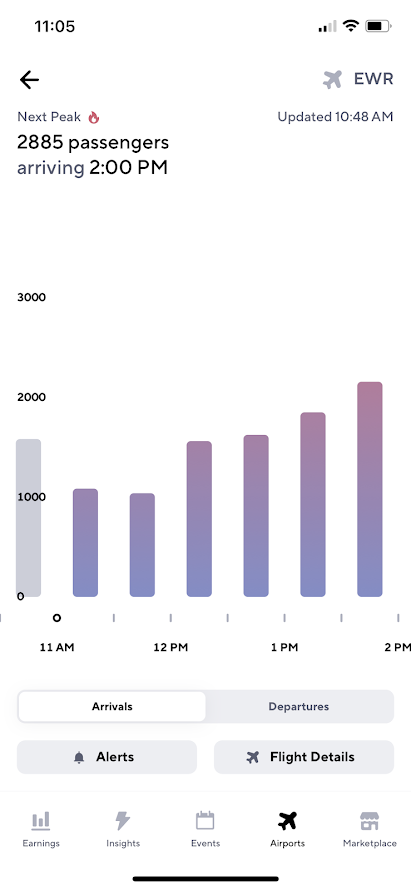 *For free users Airport data is updated once every 24 hours
Flight Details (Gridwise Plus)
Gridwise Plus subscribers get up-to-the-minute information on individual flights, including plane sizes, arrival times, and delays.
Click on flight details to view all arrivals and departures with the amount of seats, where passengers are coming from and the status of flights.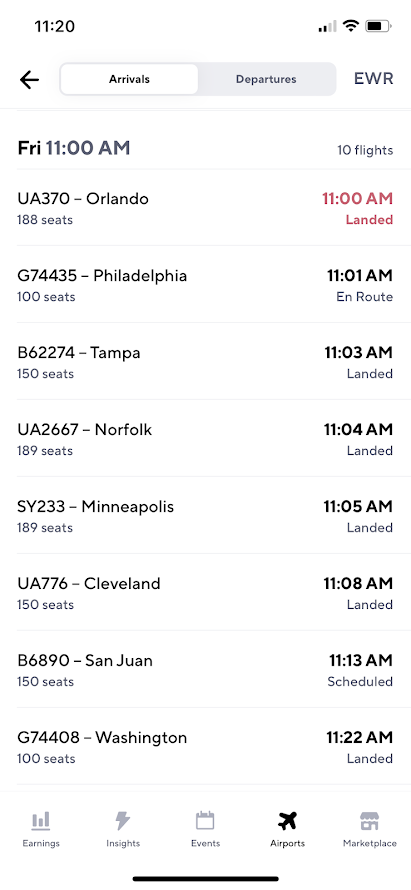 Custom Alerts (Gridwise Plus)
Subscribe to Gridwise Plus and configure custom alerts for when the airport is busy or there are significant delays. Set up alerts for:
Arrivals
Departures
Delays
View the video below on how to set up these alerts
Need to see airports in other areas?
You are able to change your market to show airports in other areas. You can make the change at anytime by following these steps:
Within the Gridwise app, navigate to "Airports"
Click on the search icon in the upper right corner
Type in the City that you are looking for. Suggestions will automatically populate.
Click on the city
The information will automatically update to that city